Two significant certifications that high-efficiency toilets should have, along with sufficient drain line carry standards. Not only do these certifications prove performance, but they help secure LEED points that can win builders grants through government funding.
WaterSense Certification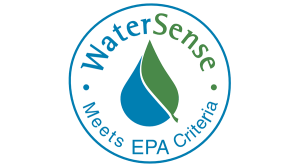 With the government water restrictions swiftly moving across the nation, architects and engineers have to trust that high-efficiency toilets can get the job done. The EPA WaterSense® Program mandates water usage of plumbing fixtures to drive innovation, conservation, and elimination of waste. Apart from following the requirements from the American Society of Mechanical Engineers (ASME) and having a toilet flush capacity of 1.28 GPF or less, WaterSense® certified toilets must also pass a flush performance test. This test, performed by a third party, requires that the bowl clears test media in a single flush. If the bowl is not completely clear from a single flush 80% of the time, it fails the test. To receive the WaterSense certification, the water-saving toilet must be low-flow AND high-performing.
All of Niagara's products are WaterSense certified, and Niagara has won many WaterSense Awards, including WaterSense Partner of the Year in 2013, and more recently the WaterSense Excellence Award for Labelled Products in the Marketplace in 2019 and the WaterSense Excellence Award for Promoting WaterSense Products in 2021.
MaP and MaP Premium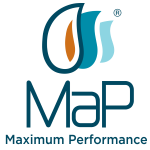 The measurement of water efficiency in toilets goes beyond GPF. Check to be sure that your toilet of choice also carries the MaP Premium label. Maximum Performance (MaP) is an independent testing program that tests a water-saving toilet's ability to flush a minimum of 350g of waste (12.3oz). The MaP Premium certification goes so far as to require that a single flush must clear the bowl of at least 600g (1.3lbs) of waste at a 1.1 GPF. This certification marks the toilet as a fixture that is highly efficient with a flush powerful enough to reduce clogs and callbacks.
Like the WaterSense certification, all of Niagara's toilet products are MaP or MaP Premium certified. This is largely dependent on the flush technology and flush volume.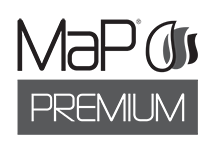 Additionally, all of these certifications are completely optional. Niagara puts all products through the tests and requirements of the EPA and MaP organizations so that our products continue to provide sustainability without sacrificing performance.