Plumbers and contractors put their reputations on the line every day with the products they install and recommend. Toilets require an extra element of trust between the plumber and the customer due to the importance they serve in a home or business, and because frequent maintenance or downtime can cause large issues.
In this blog, we have broken out the three major categories that most professional jobs fall into and have identified the toilets that work best in each scenario.
Multi-Family Properties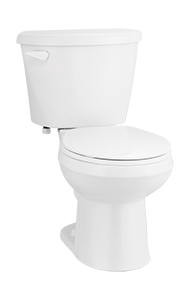 Multi-family housing presents a unique set of challenges when selecting a toilet, due to the sizes of the buildings, both in terms of square footage as well as the number of doors (and therefore toilets), plus a frequent rotation of tenants that may have differing needs.
High-efficiency toilets (HET) are a must in multi-family buildings. Inefficient toilets will lead to higher water usage (and higher utility costs), while leaks from poor quality toilets will silently create higher costs as well. Many building owners look to modern plumbing fixtures to quickly cut costs and reduce maintenance requests.
Due to the geographical footprint of multi-family properties, drain line carry is of vital importance. Toilets situated on higher floors will need sufficient force to push waste to the sewer lines at ground level. Ensure your toilets meet ASME standards to avoid line plugging.
A busy maintenance staff leads to higher costs and frustrated tenets. A low-maintenance toilet will alleviate maintenance headaches and ensure tenants aren't struggling with inoperable toilets.
Recommended toilet: 
We recommend a vacuum-assist toilet like our Sabre™ with Stealth Technology® at a toilet flush capacity of 1.28 GPF. This professional line of flapperless toilets has a powerful, but quiet flush as well as the WaterSense® and MaP Premium certifications. The vacuum-assist chamber also eliminates common toilet maintenance headaches, effectively reducing callbacks.
---
Residential Homes
A homeowner likely has two main goals when a new toilet is being installed – reliability and efficiency. A toilet can be used for more than 15 years, so it is vital to make a great long-term selection.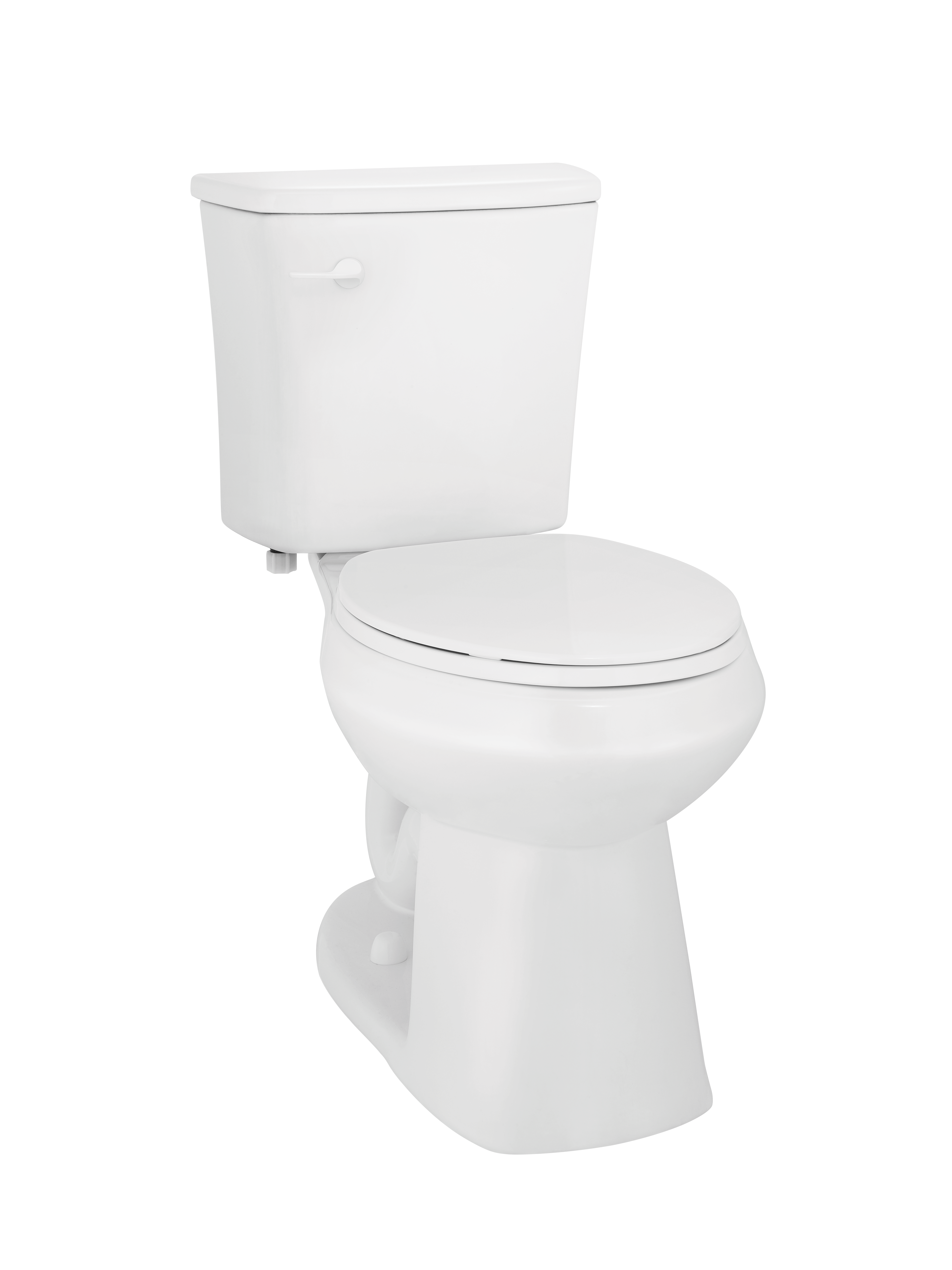 Key factors homeowners consider when choosing a toilet are:
Flush Technology Type: A vacuum assist toilet will require less maintenance, use less water, and has virtually no noise when flushed.
Skirted or Non-Skirted: Some homeowners may prefer the sleek look of a skirted toilet, which also provides smoother surfaces for easier cleaning.
Anti-Microbial Glaze: Look for toilets that offer a special glaze on the toilet's china that eliminates germs.
Water-Efficiency: Don't underestimate the cost savings of a high-efficiency toilet. Updating homes to WaterSense certified toilets can save thousands of gallons of water used annually. Imagine the cost savings over the lifespan of the toilet! Use a Water Saving Calculator to try for yourself.
Rebates: Rebates from local utility companies or municipalities! Many local governments offer rebates for homeowners that install WaterSense certified toilets. Homeowners can check their local utility company's website to see if they qualify.
Recommended toilet: 
Because of its quiet flush and cost-savings through water conservation, we recommend a vacuum-assist toilet like our Shadow™ with Stealth Technology® at a toilet flush capacity of 0.8 GPF. This quiet flush toilet comes with a variety of options to provide the best level of comfort to homeowners and installs in less than 10 minutes.
---
Commercial Buildings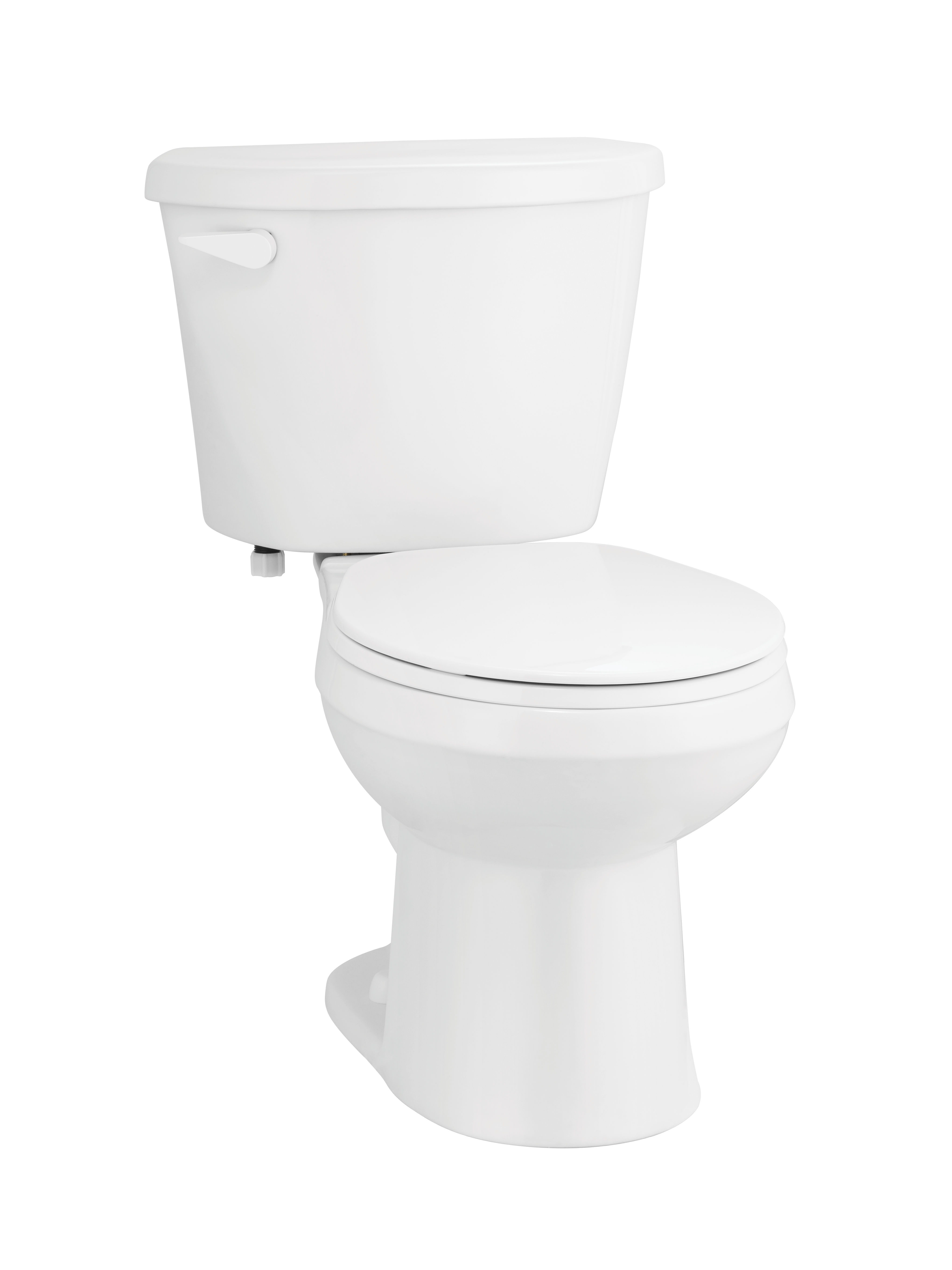 Businesses such as gyms, offices, retail spaces, and doctor's offices have different goals when it comes to selecting a toilet. Heavy foot traffic means the restrooms are frequently in use. An unkempt restroom leaves a negative impression on customers so the toilet must remain clean after each use. Factors such as limited space and noise reduction are often not as large of a concern compared to residential applications.
Clogs and line plugs can be costly in light commercial spaces, especially in smaller buildings such as doctor's offices that may not have many additional restrooms. A fully functioning and clean restroom is part of the excellent customer service experience that every business strives for, it's important to not overlook the role a toilet plays in that experience.
Recommended toilet:
A pressure-assist toilet, like Niagara's Barron™, is a preferred choice for commercial spaces. The high-power flush ensures a completely evacuated bowl after each flush, while features such as rim jets provide a finishing touch that leaves the toilet bowl clean.
---
Making the Perfect Choice
Regardless of your job type, be sure to keep these three factors in mind when choosing toilets for your next job:
Fit: Take care to ensure you select the proper footprint and bowl shape to fit within the space.
Flush: Modern, more advanced technologies within the toilet's tank, such as vacuum-assist, are becoming more sought after for efficiency and ease of use.
Certification: Toilets that carry industry certifications such as EPA WaterSense® and MaP® Premium have been tested to minimize water use while still providing a powerful flush.
Niagara offers a wide variety of traditional, gravity-fed, technology, vacuum-assist with patented Stealth Technology®, and pressure-assist toilets that meet the needs of any job or project. Click the links below to shop the line that best fits your next job: