Niagara's Shadow® line with Stealth Technology® is the best solution for those wanting high design, performance, and efficiency.
The Shadow is the Best Toilet Line Available
Shadow with Stealth Technology is part of several new product lines introduced in April 2021 that is dedicated to the traditional wholesale channel and designed specifically with features and benefits for architects, builders, contractors, remodelers, and plumbing professionals. Niagara listened closely to building pros who install, repair, and specify toilets to learn what details are important to them when installing toilets.
Each product in the Shadow toilet line is built to deliver superior performance like a powerful, clean flush that is virtually clog-free while achieving industry-leading water efficiency. Builders and plumbing professionals will also find the convenience of Niagara's pre-assembled tank easy to install. The Shadow also offers an extra-large footprint at 10.5" x 23 5/8" that can easily cover old tile and make installation quick and efficient.
Shadow products include upgraded components such as Pro Fluidmaster® fill valves, zinc powder-coated handles, and solid brass bolt sets. The entire line also boasts an industry-leading, 15-year warranty on tank trim, a limited lifetime warranty on vitreous china, and a dedicated team of customer service professionals for the traditional wholesale plumbing channel.
Stealth Technology Makes Toilets Flush Better
The Shadow line uses Niagara's patented vacuum-assist Stealth Technology which has won several EPA WaterSense awards for powerful performance, minimal maintenance, and water efficiency. This innovative technology has a vacuum-assist pull and a noise-canceling tank for a whisper-quiet flush. The technology works using an air transfer tube instead of a flapper – which is prone to breakage. When water fills the tank/inner chamber, air is pushed back into the trapway. This pressurizes the trapway and primes the toilet for a powerful, quiet flush. When the flush button is pressed, water leaves the Stealth inner chamber and pulls air from the trapway up through the air transfer tube. This creates a vacuum-assisted pull in the trapway that accelerates the force of the water and waste that is being flushed.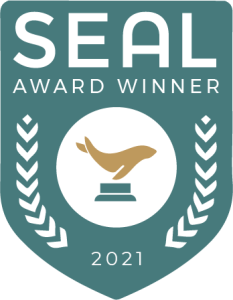 Award-Winning Toilet
In 2021, the Shadow 0.8 GPF was nominated for a Green Product Award, an international award for sustainable products, and made it to the final round of judging. Winners will be announced on May 18th. Browse this award-winning line now.